Objects of the Trust / Roerichs' Art Gallery /
Nicholas Roerich's Paintings
Nicholas Roerich's Paintings
Study of Mountains (3)
1934-1935
Study of Shery Monastery, Ladakh
1934-1935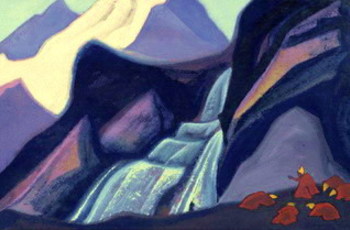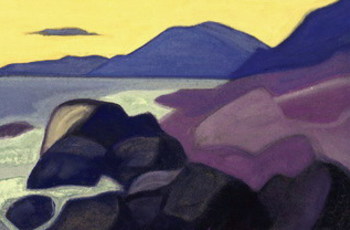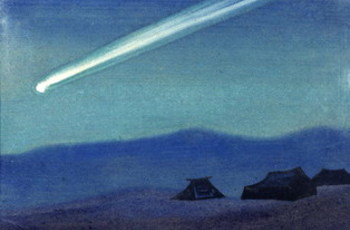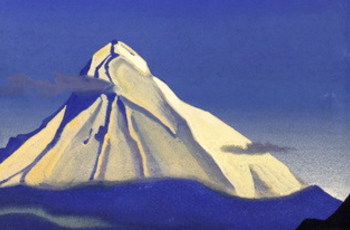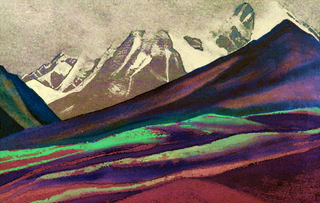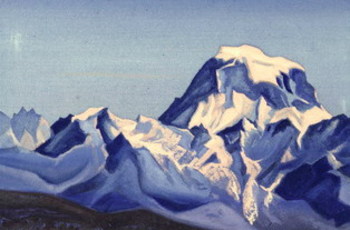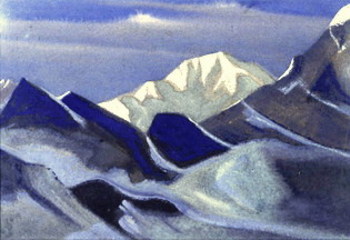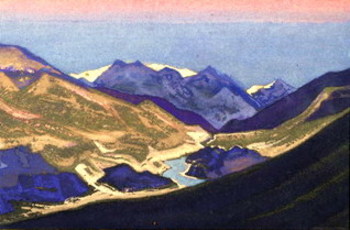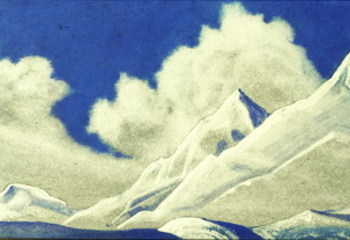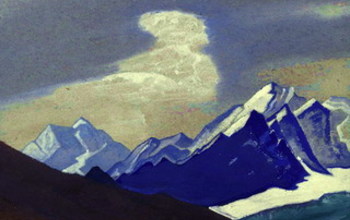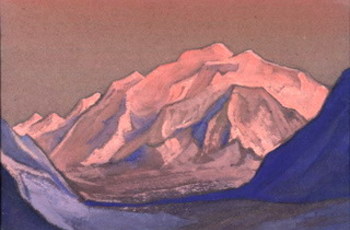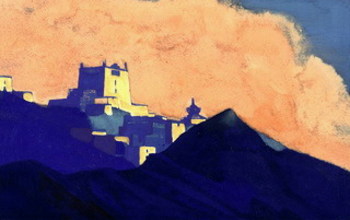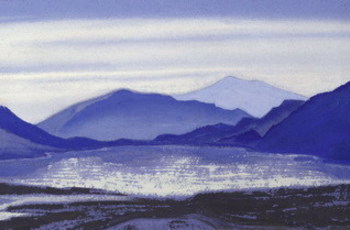 To see more paintings of Nicholas Roerich, come to the IRMT Roerich Art Gallery!
Study of Mountains (12)
1934-1935
Buddhist Monks Returning from Lahul
1934-1935
Study of Mountains (13) 1934-1935
Study of Mountains
1924-1925
Mountain Pass 1934-1935
Tibetan Lake 1924-1928
Study of Mountains (2)
1934-1935
Mount Kailash
1934-1935
 Study of Mountains (6)
1934-1935
On the shore of the Pongalo Lake
1924-28
Shang Thang Highland
1924-1925
Study of Mountains 1924-1928


Nowadays, where Nicholas Roerich's studio and his eldest son's study used to be there are two halls exhibiting the Himalayan series by Nicholas Roerich, and the third hall – the former study of Nicholas Roerich and his secretary Vladimir Shibaev – displays pictorial works by Svetoslav Roerich.
The collection of the International Roerich Memorial Trust comprises 37 studies of the Himalayas by Nicholas Roerich. The Gallery has such paintings as "Mountain Glaciers," "On the Shore. Pongalo Lake," "Shery Monastery. Ladakh," "Mount Kailash." Each of the studies is unique but they all reveal to us the peerless beauty of the Himalayas. The azure of the sky casts blue shadows on their snow-white summits; pearly clouds and mists float above their ridges changing shapes in a fantastic way; from afar like precious stones glaciers are glittering and mountain slopes are sparkling mysteriously and enigmatically in the starlight...
Roerich's mountains live and breathe, and in their breathing the breath of the Earth and the breath of the Universe are fused. The artist was convinced that the Himalayas hold a key to many a mystery of the planet and mankind's history. Nicholas Roerich wrote, "How many immemorial signs are connected with this mountainous land! Even in the darkest days of the Middle Ages, even in distant countries people thought of beautiful India which in folk imagination invariably culminated in sacredly mysterious snowy giants."
The Himalayas for Roerich are a symbol of man's spiritual ascent, his thousand-year link to this magical space on the planet.  To the Himalayas Nicholas Roerich dedicated his heartfelt words, "...Himalayas! Here was the Abode of Rishis. Here resounded the sacred Flute of Krishna. Here thundered the Blessed Gautama. Here originated all the Vedas. Here lived Pandavas. Here was Gessar Khan. Here was Aryavarta. Here is Shambala. The Himalayas are the Jewel of India. The Himalayas are the Treasure of the World.  The Himalayas are the sacred symbol of Ascent." Truly, the Himalayan studies by the eminent Russian painter Nicholas Roerich are a unique phenomenon in the world art. It is not by chance that Nicholas Roerich earned the title "Master of the Mountains." The Indian Prime Minister Jawaharlal Nehru described his Himalayan series in such words, "When you look at these paintings <…> you seem to catch the spirit of those great mountains which have towered over the Indian plain and been our sentinels for ages past. They remind us of so much in our history, our thought, our cultural and spiritual heritage, much not merely of the Indian past but of something that is permanent and eternal."
"I am proud to be destined to glorify in lots of paintings the magnificence of the Sacred Himalayas," Nicholas Roerich wrote. "I love India; being a Russian I am happy that the Himalayas and India will be praised with love and respect in the history of the Russian Art."