With profound sorrow we inform the sad demise of Atmaram Koigade, the artist from Kolhapur, Maharashtra. He left for his heavenly abode aged 60 on June 24, 2016 in Manali, Distt. Kullu, Himachal Pradesh. Funeral rites were performed in Manali on June 28, 2016.
29.06.2016
In Cherished Memory of Atmaram Koigade
A prolific professional artist, Mr. Koigade worked tirelessly. His oeuvre is multifaceted. He created pictorial and graphic works, landscapes and architectural studies. What all of them have in common is their creator's mastery and their spiritual content. 
Atmaram Koigade will always be remembered as a man of inspiration and energy, a man entirely devoted to art, whose life was a wonderful example of the lofty ideal of simple living and high thinking.
Atmaram Koigade conducted multiple solo and group exhibitions in his native state, in Goa, Delhi, Himachal Pradesh and many other places. He has lived and worked in Himachal Pradesh for almost 35 years (including 25 years in Manali proper) drawing his inspiration from the scenic beauty of the Kullu Valley and environs of Dharamsala. He was closely associated with the International Roerich Memorial Trust and was always a welcome guest in all of its festivals and cultural events. Several times he successfully exhibited his Himalayan and Rajasthani landscapes in its premises. He painted till his last day and was actively preparing for another solo exhibition in the Roerich Estate. He deeply respected Nicholas Roerich and used to say that the paintings of this great artist were the main source of his inspiration. 
The Russian and Indian staff of the Trust extend deep condolences to the family and friends of the deceased.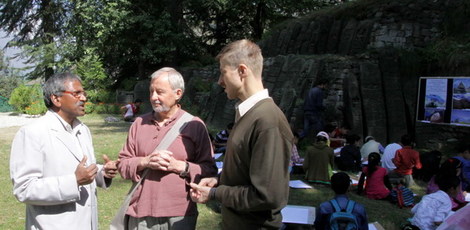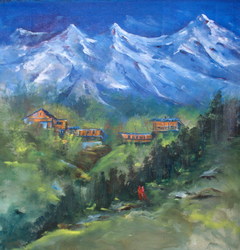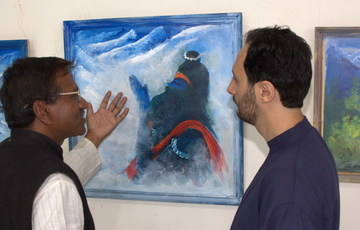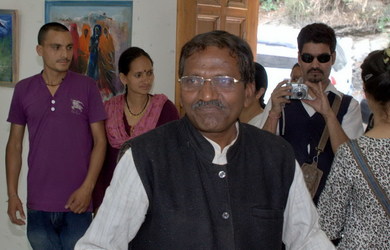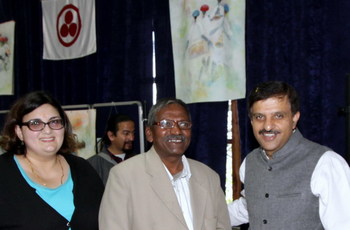 One of the famous Russian film directors once said: "What's the use of the road if it doesn't lead to the temple?" One can say with certainty that all roads in Atmaram's art lead to the temple, whether created by human hands or by the hands of nature. All his paintings share the inner feeling of harmony and beauty characteristic of the artist.