20-26.06.2018
The Art of Silence Within
On June 20-26, 2018, the International Roerich Memorial Trust (IRMT), Naggar hosted a two-men painting exhibition by Ram Sevak Shakya (Lucknow) and Prince Chand (Delhi). The exhibition was inaugurated by Ramesh Chander, Indian Curator, IRMT, and Alexander Pereverzev, Asstt. Russian Curator, IRMT.
Mr. Shakya, a largely self-taught artist working mainly in oil, who considers nature his only true Guru ("I learnt from the rustling of leaves, chirping of birds and blooming of flowers...") displayed his landscapes made in an unusual mixture of realistic and surrealistic styles. Marked by isometric perspective and a play of multiple vanishing points, his works inducing a profound feeling of silence show endless expanses of foliage and sometimes tiny human figures lost in them (depending on the "mood" of each painting). He also exhibited a canvas expressing his philosophical reflection on the source of his inspiration depicting himself surrounded by muses decked in diaphanous robes.
The second part of the exhibition showed the recent oil and acrylic works by Prince Chand. These included the images of the Buddha and Radha-Krishna glowing with the inner light of divine knowledge and painted with a special brush invented by the artist to produce his characteristic "ribbon" strokes, at once broad and flowing.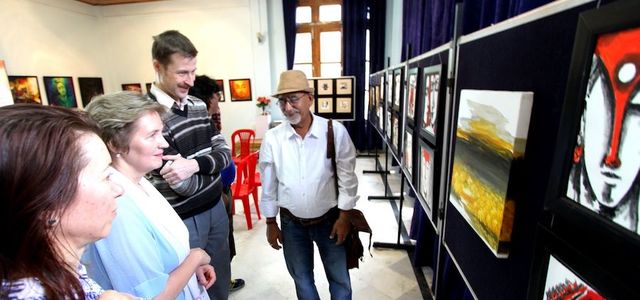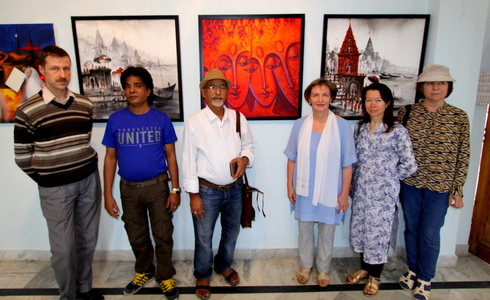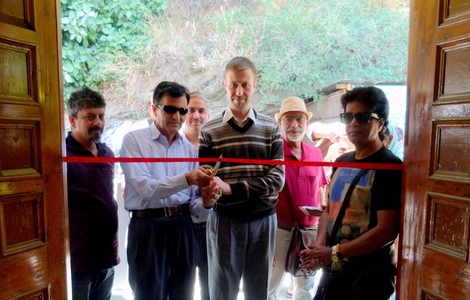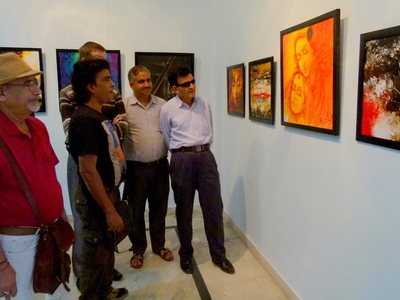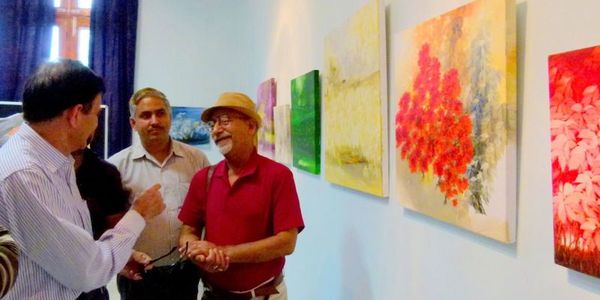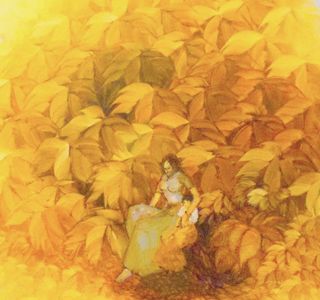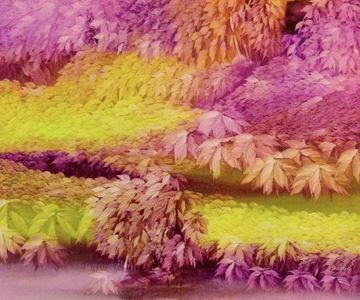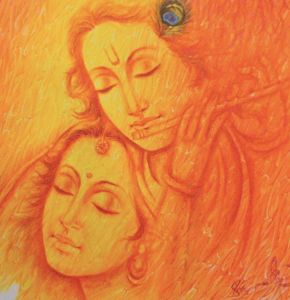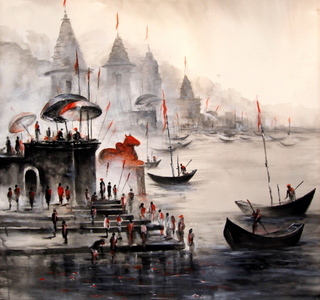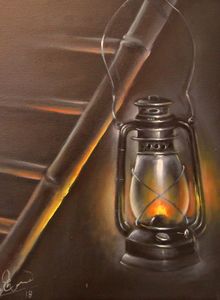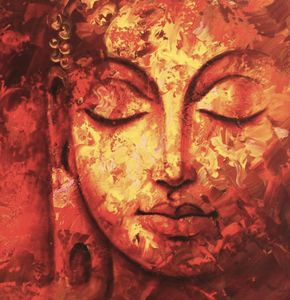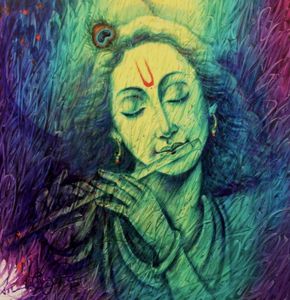 There also was a series of three-colour creative sketches in which Mr. Chand explored the Buddha image and the symbols of the fine states of meditative absorption and merging with the divine. He also presented a series of almost monochromatic acrylics, including small-size ones, capturing the daily life and atmosphere of the holy city of Benares.