27-31.05.2018
"Smile of Nature" in the Roerich Estate
On May 27-31, 2018, the International Roerich Memorial Trust, Naggar held the exhibition of mainly watercolour paintings by the National Awardee Ashwani Kumar Verma, Head of the Department of Fine Arts, Kendriya Vidyalaya, Jalandhar, Punjab. The exhibition called "Smile of Nature" was inaugurated by Mr. Ramesh Chander and Mrs. Larisa Surgina, the Indian and Russian Curators of the IRMT respectively.
His ongoing series of winter landscapes of the famous hill stations like Dalhousie, Shimla, Pahalgam, Manali, etc. created on the spot were of no little interest: the artist once again managed to successfully convey the endless ennui of this bleak and desolate season that nevertheless never stops to fascinate him.
The artist displayed his new works created during his journeys in the hills undertaken in the past two years.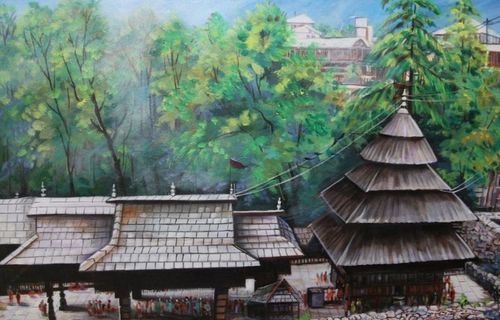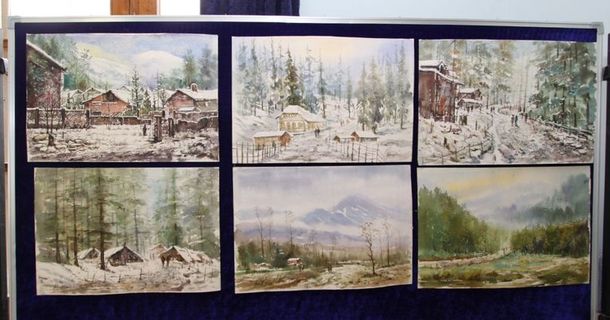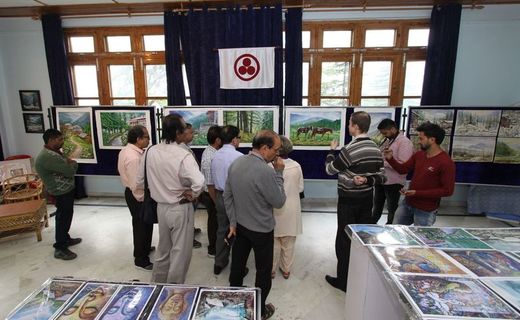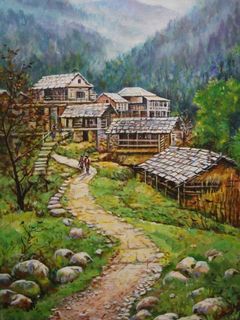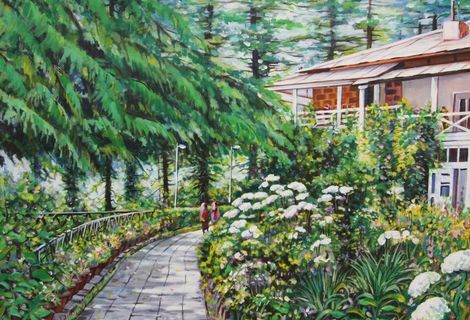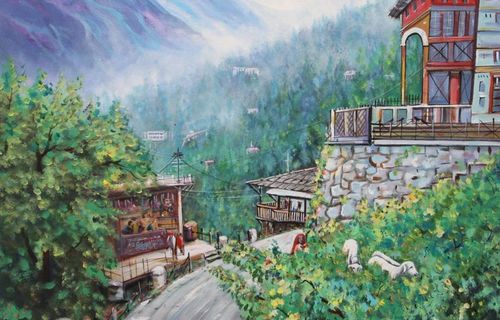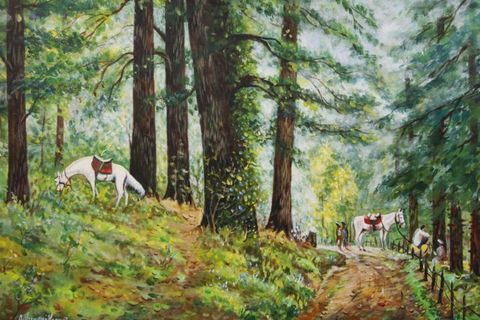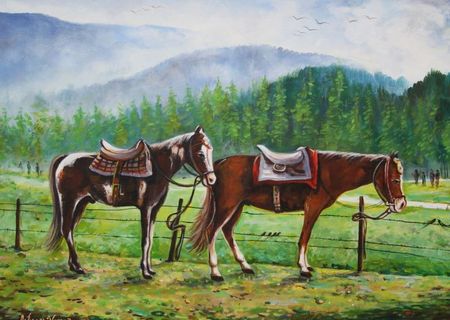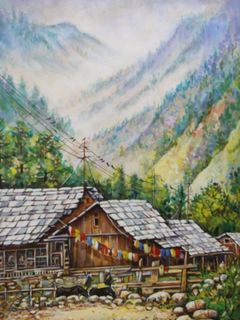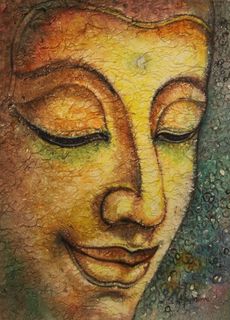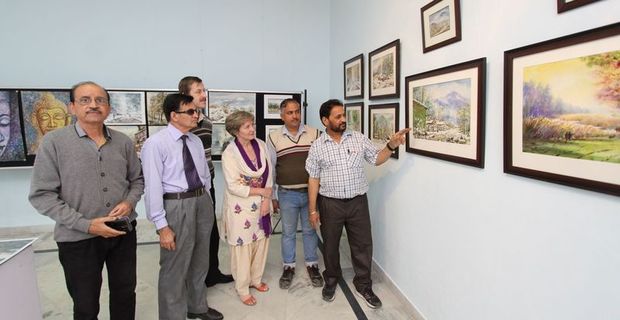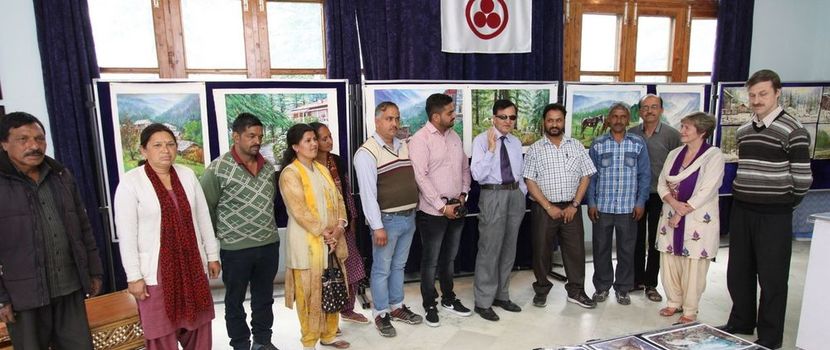 These included a series of small-size works depicting the picturesque surroundings of Chamba, Bharmour, Manali and Khajjiar: the endless necklace of interchanging rivers (including the Beas) and hill ranges. He also showed several extremely colourful views of Naggar with its undisputed landmarks (Roerich House and Tripura Sundari Temple) and traditional houses with tile roofs that he likes very much. Another recently created series is dedicated to the Buddha, this universal symbol of inner peace, made in the unusual and experimental wet-to-wet technique.