25.12.2017
Christmas Celebrations at the International Roerich Memorial Trust
"Greetings, the heartiest Christmas and New Year greetings to all our friends!"
Nicholas Roerich
With great joy and enthusiasm Christmas was celebrated in the Himalayan Roerich Estate in Naggar. The main guests of the festivities that took place on December 25, 2017 in the IRMT were the students of the Helena Roerich Academy of Arts for Children, their parents, the children of the IRMT staff (and the staff themselves), as well as the young residents of Naggar. The lovely Christmas tree (actually a thuja shrub spruced up for the occasion), the hall decorated with electric garlands and coloured lights, and the tunes of Christmas and New Year songs performed in different languages – all of these created a lively and warm festive atmosphere.
Addressing the gathering, the Indian Curator of the IRMT Ramesh Chander noted that the followers of various religions and confessions are equal and should, therefore, live in harmony. It was precisely this thought that was the salient feature of the teaching of Christ who came to this world to preach genuine friendship, love and brotherhood.
Conveying her greetings on the occasion of this great holiday, the Russian Curator of the IRMT Larisa Surgina remarked that the essence of Christ's teaching could be expressed in a laconic formula, "Do not do unto others as you would not have them do unto you!" Accepted with heart and mind, this simple truth can fill our life with love and change the world around us.
The award ceremony for the students and toppers of the Helena Roerich Academy of Arts for Children was an important part of the celebrations. Although the Academy has closed for winter vacations, it will reopen its doors for the children of Naggar next spring.
The ceremony was followed by the poems, jokes and popular songs performed on the occasion of Christmas by the young participants of the event. Their spontaneous and sincere recitals enhanced the atmosphere of love and joy so typical of this festival. All young participants and spectators of the programme were presented with Christmas gifts.
Christianity has been flourishing in India for centuries. There are at least one-and-a-half-millennium-old Orthodox communities in Kerala, a half-a-millennium-old Catholic community in Goa, and multiple Protestant Churches in the Hill States of Northeast India. In India, Christmas is respected by the followers of different religions and enjoys the status of a gazetted holiday.
The festivities closed with the launching from the IRMT Green Theater ground of a sky lantern on which the young participants of the event inscribed best wishes to their families, to India and Russia, and the whole world.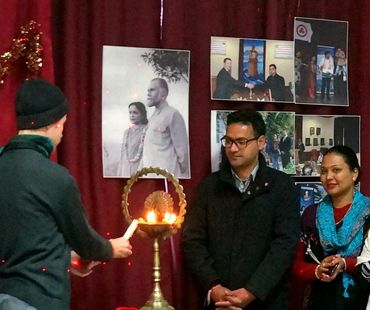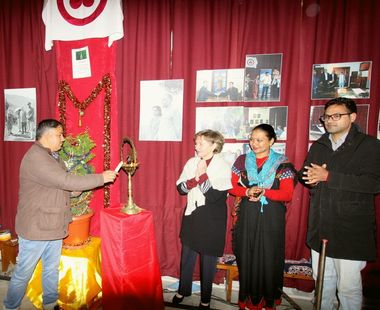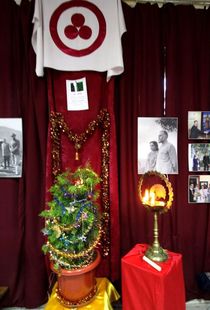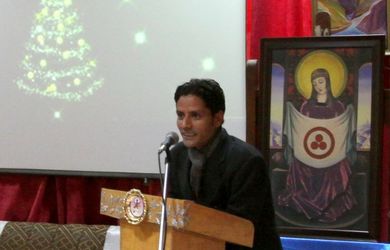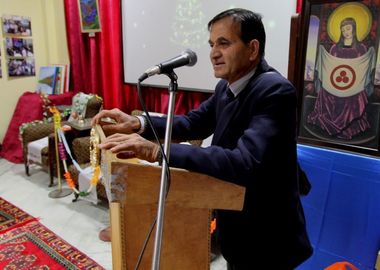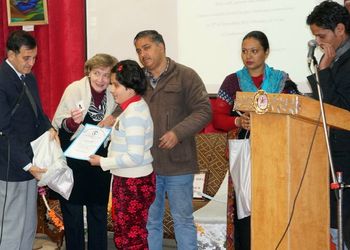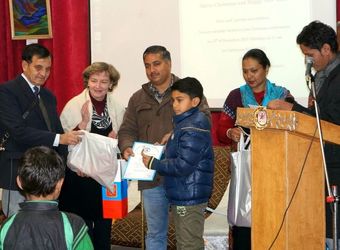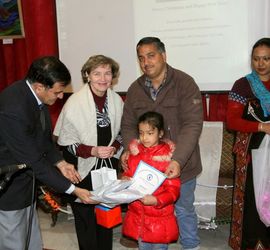 Screening of a wonderful Russian cartoon Nutcracker based on the tale by Hoffmann and the superb music from the eponymous ballet by Chaikovsky was a real treat to the guests. The touching tale reminds us that ultimately the forces of good and light invariably triumph over darkness despite the seeming victory of the latter.